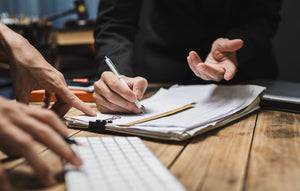 Please use this link to schedule a time for your consultation after purchase: https://app.acuityscheduling.com/schedule.php?owner=20373236
 ***Please read the entire description before purchasing***
Each initial session lasts about 2 hours. During this time we'll go over what your diet looks like, any supplements or medications you're taking, and other important factors. I'll walk you through the underlying mechanism behind any issues your dealing with, and help you come up with a dietary/lifestyle framework best suited for your biology. I have the most knowledge on mental illness, addiction, and nutrition, but I have experience with a wide range of other aspects of health as well. 
Each follow-up session lasts about 1 hour. During this time we'll touch base and go over any updates you may have on your situation, as well as discuss any changes you've made since or last session and any further adjustments you plan to make. 
After purchase, please use the link to schedule a time and date that work best for you. You'll also be able to fill out a brief intake form which will give me a better idea of who you are and what specific issues you want to discuss.
I will either text or email you the day of the call to confirm, usually within 30 minutes to an hour before the scheduled time. My default for each session is a Google Meet audio call. I'll send out a link to join the call. If you'd prefer a video consult or a phone call please let me know in advance.
Depending on what issues you may be dealing with I may suggest bloodwork or other testing. While I've had a wide range of personal experience, I do not have knowledge on every issue. If you have questions about whether or not I'd be comfortable discussing a particular issue feel free to shoot me an email beforehand.
I do not work with the following:
- Anyone under 18 years of age
- Those currently dealing with cancer, kidney disease, or liver disease
- Anorexia or other eating disorders
- Those following strict vegan diets or vegetarian diets
When it comes to optimize your diet, I suggest at minimum consuming seafood as a source of essential omega-3 fats, if not other animal products as well. For this reason I cannot suggest a dietary framework for those unwilling to include any form of meat/seafood. Pescatarian diets are okay, though ideally a healthy diet should include at least some amount of high-quality meat and organs as well.
I try to keep up with follow-up questions after consultations to the best of my ability, but please have a pen and paper on hand to take notes during our session. If you have follow-up questions after a session the best way to reach me is by email, I may not see messages on social media.
If you need to contact me regarding a session or have further questions, my email is:
contact@multiflora-herbs.com
Disclaimer: By purchasing a consult you acknowledge that I am not a doctor and this is not medical advice, nor do I claim to cure or treat any conditions. What we discuss should be considered suggestions for you to look into and potentially pursue of your own accord.